Is Egypt's constitution being hijacked?
<!– AddThis Button BEGIN –>
<!– AddThis Button END –>
by Andrea Teti
ECIA Senior Fellow
Al Jazeera - 18 Nov 2011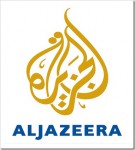 Tension is rising in Egypt as another large demonstration is planned at the iconic Tahrir Square in Cairo, and in other major cities across the country. Andrea Teti discusses at Inside Story of the Egypt's revolution and election with Fouad Abustait, a professor of economics and finance at Helwan University in Cairo and Samir Shehata, an assistant professor of Arab Politics at Georgetown University.