Romania hits at block on Schengen area
<!– AddThis Button BEGIN –>
<!– AddThis Button END –>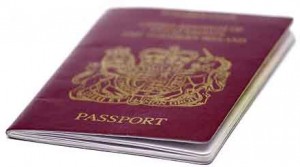 By Christopher Bryant
The Financial Times – Romania's president has lashed out at a Franco-German move to delay the country's entry into the European Union's border-free Schengen area calling the decision an "an act of discrimination".
Paris and Berlin on Tuesday blocked the extension of the Schengen zone to include Romania and Bulgaria – due to take place in April 2011 – claiming that the countries had not yet met conditions for entry.
"It would not be realistic nor responsible to neglect the deficiencies identified," the letter signed by the French and German ministers of interior said, detailing problems with the judiciary, corruption and organised crime.
The move dealt a huge blow to Romania, which had invested considerable resources to ensure its successful admission into the Schengen area.
It also threatens to undermine the recession-hit country's reputation with investors who want to see progress on implementing reforms.
Traian Basescu, Romania's president, acknowledged problems with Romania's judiciary and the need to speed up administrative reforms.
But he told reporters at the presidential palace that Romania had met all technical conditions for entry and argued that the introduction of new conditions would breach European law and create "an unacceptable precedent".
"We will not accept discrimination from anybody, even from the EU's most powerful states, Mr Basescu said.
Romania and Bulgaria were placed under a special monitoring mechanism when they joined the European Union in 2007 in order to track their progress in fighting corruption and reforming their judiciaries.
Both countries have struggled to make convincing progress in this regard, with Transparency International, the anti-graft watchdog, consistently ranking them among the most corrupt in the EU.
However, Romanian officials insist the so-called "mechanism for co-operation and verification" bears no legal relation to access to the border-free area, which is based on meeting technical conditions.
Accordingly, EU-watchers have speculated that political factors played a role in the decision.
France's relations with Romania soured this summer after Paris ordered the dismantling of Roma encampments and began deporting Romanian nationals.
The Franco-German decision threatens to exacerbate simmering tensions between old and new member states which emerged last week during an EU summit.
A campaign by Britain, France and Germany to back a real-term freeze in EU budget spending, was seen as undercutting former-eastern bloc countries that currently benefit strongly from regional development funding. The decision is also a blow for Hungary which had made the expansion of the Schengen area a plank of its upcoming EU presidency.