Council
.
Mounir Bouchenaki
Special Advisor to the Director General of UNESCO-United Nation Educational, Scientific and Cultural Organisation
Giorgio Dominese
Founder of CEEUN-Central Eastern European University Network, Coordinator of Transition World Research Network
Lucio Guerrato
Ambassador of the European Union
Lucio Guerrato is a former ambassador of the
European Union
. He was the Head of the Delegation of the European Commission in the Kingdom of Morocco and in the Republic of Algeria. Ambassador Guerrato was also the Executive Director of the
Anna Lindh Euro-Mediterranean Foundation for the Dialogue between Cultures
of which he is now member of the Advisory Council. Mr. Guerrato has written several books and articles on Middle Age history, mediterranean relations and literature.
Raymond Hinnebusch
Professor of International Relations at the University of St. Andrews
Michel Korinmann
Professor of Geopolitics at the Paris Sorbonne University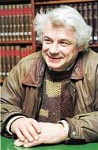 Alain Lancelot
President of the Robert Schuman Foundation

Robert Leonardi
Senior Lecturer in European Union Politics at the London School of Economics and Political Science

Fabio Mini
Scientific Counsellor of LIMES, Italian Review of Geopolitics
Emma C. Murphy
Professor of Middle East Political Economy, Durham University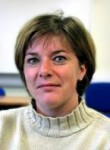 Giuseppe Sacco
Editor in Chief of the European Journal of International Affairs
Enric Olivé Serret
Professor of Contemporary History at the Rovira i Virgili University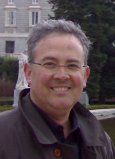 Enric Olivé Serret, Professor of Contemporary History at the
Rovira i Virgili University
, is Director of the Research Group on Gender, Interculturality and Mediterranian Studies, and Director of the Euromed Observatory for Intercultural Dialogue and Human Rights in the same University. He is the coordinator of
RelMed
International Joint Master on EuroMediterranean Relations and leads the Scientific Council. Since 2004, Professor Olivé is the director of the
UNESCO Chair for Mediterranean Intercultural Dialogue
and since 2006 he is also the director of the Executive Committee of the
Euromed Permanent University Forum (EPUF)
, a network of more than a 100 Euro-Mediterranean Higher Education and Research Institutions.
Stefano Pontecorvo
Diplomatic Counsellor of the Italian Minister of Defence
Cosimo Risi
Italian Ambassador in Switzerland
Cosimo Risi is the Italian Ambassador in Switzerland. He has been a Permanent Representative to the UN Conference on Disarmament. Minister Plenipotentiary at the 
Italian Ministry of Foreign Affairs
, he worked as Head of Unit for the External Relations to EU and WTO at the Directorate General for Multilateral Economic and Financial Cooperation of the Italian MFA, as responsible for the European Neighborhood Policy at the
Permanent Representation of Italy to the EU
, and lately as Italian Coordinator of the Euro-Mediterranean Partnership. Mr. Risi is Adjunct Professor of International Relations at
University of Salerno
and at the
European College of Parma
. He is also Coordinator of the editorial board of "Europae", Quarterly of European Affairs.